08apr7:00 pm11:50 pmWebcast: From Greek Start-Up to Global Scale-Up
Event Details
Introduction by Kostas Fragogiannis, Deputy Minister for Economic Diplomacy and Openness
Alex Chatzieleftheriou, Blueground
George Palikaras, Metamaterial
Costa Tsaousis, NetData
Dimitris Tsingos, Epignosis
Moderated by Marina Hatsopoulos, Levitronix Technologies
Speakers
Kostas Fragogiannis was born in Kavala, where he completed his basic education. After graduating from the British Institute of Marketing (HND), he continued his studies in the U.S., earning a BS in Business Administration and an MBA in International Management & Computer Systems from the University of San Francisco.
For over 30 years, he has held senior executive positions in major companies and groups, such as Emporiki Bank, Interbank, Delta, the Vasilakis Group, Ant1, the Viohalco Group, Vivartia, and the Chipita Group, where he was also a founding member of the Group's international operations 24 years ago. Before assuming his duties as Deputy Minister of Foreign Affairs for Economic Diplomacy and Openness, he was the Development Manager of the Chipita Group, contributing significantly to the further growth and development of the Group's international operations.
Having successfully handled development projects worth hundreds of million of euros throughout the world, he has gained invaluable experience in negotiating with organizations in countries where he has overseen investments. Through his role in the development and internationalization of companies, he has contributed to the creation of thousands of jobs, while also creating considerable added value in each country where he has been active. He has led a total of 18 productive investment projects in 16 countries, 9 investment consortiums, 5 buyouts and, finally, the founding of multiple commercial enterprises in dozens of countries.
Alex Chatzieleftheriou, Blueground
Alex Chatzieleftheriou, is Co-Founder and CEO of Blueground. Blueground is a real estate tech company offering beautiful, thoughtfully furnished apartments for stays of a month to a year, or even longer. Currently active in twelve cities across the globe – including seven cities in the US – Blueground seeks to solve a lot of the hassles Alex experienced first-hand, as both a frequent business traveler and expat. Chief among them: how we can give people a place that feels like home and help them start living from day one.
Prior to Blueground, Alex worked as a strategy consultant for McKinsey & Company for six and a half years as well as on the strategy team of Samsung Electronics as an Associate Principal. In total, Alex has lived and worked in more than 15 cities around the globe. In 2009, Alex received his MBA from INSEAD.
George Palikaras is a Deeptech Entrepreneur and the founding CEO of Metamaterial Inc. (META), a publicly-listed smart materials and photonics company, with the mission to change the way we use, interact and benefit from light and other forms of energy. Over the past 10 years he has forged partnerships with Fortune 500 companies, enabling META to develop and lead disruptive technologies in aerospace, medical, automotive, cleantech and consumer electronics industries.
His passion for technology and entrepreneurship resulted in his being named 2018 'Endeavor Entrepreneur', 2017 '40 under 40' by Fortune Magazine (Greece), 'Emerging Entrepreneur of the Year' by Ernst and Young (Canada). Under his leadership META has received numerous prestigious industry awards including the 2019 'Global Cleantech 100'.
The start-ups he has led have developed strong IP portfolios with over 150 patents, completed two M&A transactions and raised more than $75M in funding. Prior to META, George founded MediWise Ltd. a research and development medtech company based in London, UK. George has received Executive Education at Harvard, INSEAD, UCL and Stanford Business Schools. He earned his BEng. in Computer Engineering, and MSc. in Digital Communication Systems and did his PhD studies in Metamaterial science with over 40 journal publications. He is a named inventor in 30 patents.
Prior to becoming an entrepreneur, George worked as a researcher at Queen Mary University in London in wearable and implantable sensors development. He also worked in industry at Wireless Technology Laboratories (former Nortel Networks) working with a team of engineers and managers through contract bidding and technology development for large telecommunication OEMs in excess of $30m.
Costa Tsaousis, NetData
Costa Tsaousis is Founder and CEO of Netdata, as well as being the original developer of the Netdata Agent. Previously, he worked for 25 years in the online IT services industry, assisting disruptors like Viva.gr, Viva Wallet, and Hellas Online become challengers using technology. Costa is also the primary developer behind FireHOL, a "firewall for humans" that builds secure, stateful firewalls from easy to understand, human-readable configurations.
Dimitris Tsingos is a serial tech entrepreneur and early stage investor from Aspropyrgos, Greece. He's the co-founder and President at Epignosis, vendor of TalentLMS, one of the most successful SaaS platforms in the educational technology market. Dimitris also is the Founder and CEO of Starttech Ventures, the private investor & venture builder where Epignosis was created along with several other tech companies.
In the same context, he had been the co-founder and President at AbZorba Games, a gaming company acquired by Novomatic in 2015. Dimitris holds a BSc in Computer Science by the University of Crete and an MBA International by the Athens University of Economics and Business. He used to be the President at the European Confederation of Young Entrepreneurs, the founder of the Hellenic Start-up Association and a board member at the European Business Angel Network. He's a co-founder of Hellenic Business Angel Network and the initiator of the Scale-up Greece community.
Marina Hatsopoulos, Speaker, Tedx, was Founding CEO of Z Corporation, an early market leader in 3D printing out of MIT, from 1994 through its sale in 2005. She is Board Chair of Levitronix Technologies, the worldwide leader in magnetically-levitated bearingless motor technology and President of Hellenic Innovation Network. She is a member of the National Board of Research & Innovation for the Republic of Cyprus.
She is on the MIT Corporation Visiting Committee for the Department of Mechanical Engineering. She is on the Advisory Board of the Nantucket Conference, MIT Enterprise Forum Greece, Eurobank's EGG incubator, Mindspace Startup Program and the OK!Thess accelerator in Greece. She was a Director of Cynosure Inc., a $400 million leader in the laser aesthetics market; the GSI Group, a $300 million supplier of laser-based equipment; and Contex Holding, a $100 million leading manufacturer of large-format scanners. She was an investor and Director of Dear Kate performance apparel and Tea Forte, a luxury tea brand.
She has also written articles, essays and short stories which appear at windystreet.com and have been published in Venturebeat, Antioch Review, Bellevue Literary, and other literary journals. She holds B.A. degrees from Brown University in Math and in Music, and an M.S. from the Massachusetts Institute of Technology in Mechanical Engineering.
The Hellenic Innovation Network (HIN) has a mission to accelerate technological innovation and entrepreneurship in Greece to world-class level by 2030, thereby fueling the economy and job creation. As an outgrowth of MIT Enterprise Forum Greece, HIN is a US-based non-profit organization created with the support of the Consulate General of Greece in Boston to facilitate access to resources, partners, and best practices by building bridges between the diaspora in global tech hubs and the Greek tech community. Driven by an advisory group of global innovators, HIN disseminates startup news, broadcasts educational webcasts, organizes monthly CEO group meetings, and hosts in-person pitching and networking events.
Our online platform allows for virtual connections of our members in between events, so please register at hellenic.org to become part of our community and to learn more about Greek startups in the news.
During our live webcast, please send in questions with your name, and the speakers will address them at the end.
If you missed our prior webcasts, you can catch up here.
Supported By: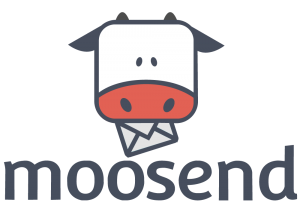 more
Time

(Thursday) 7:00 pm - 11:50 pm