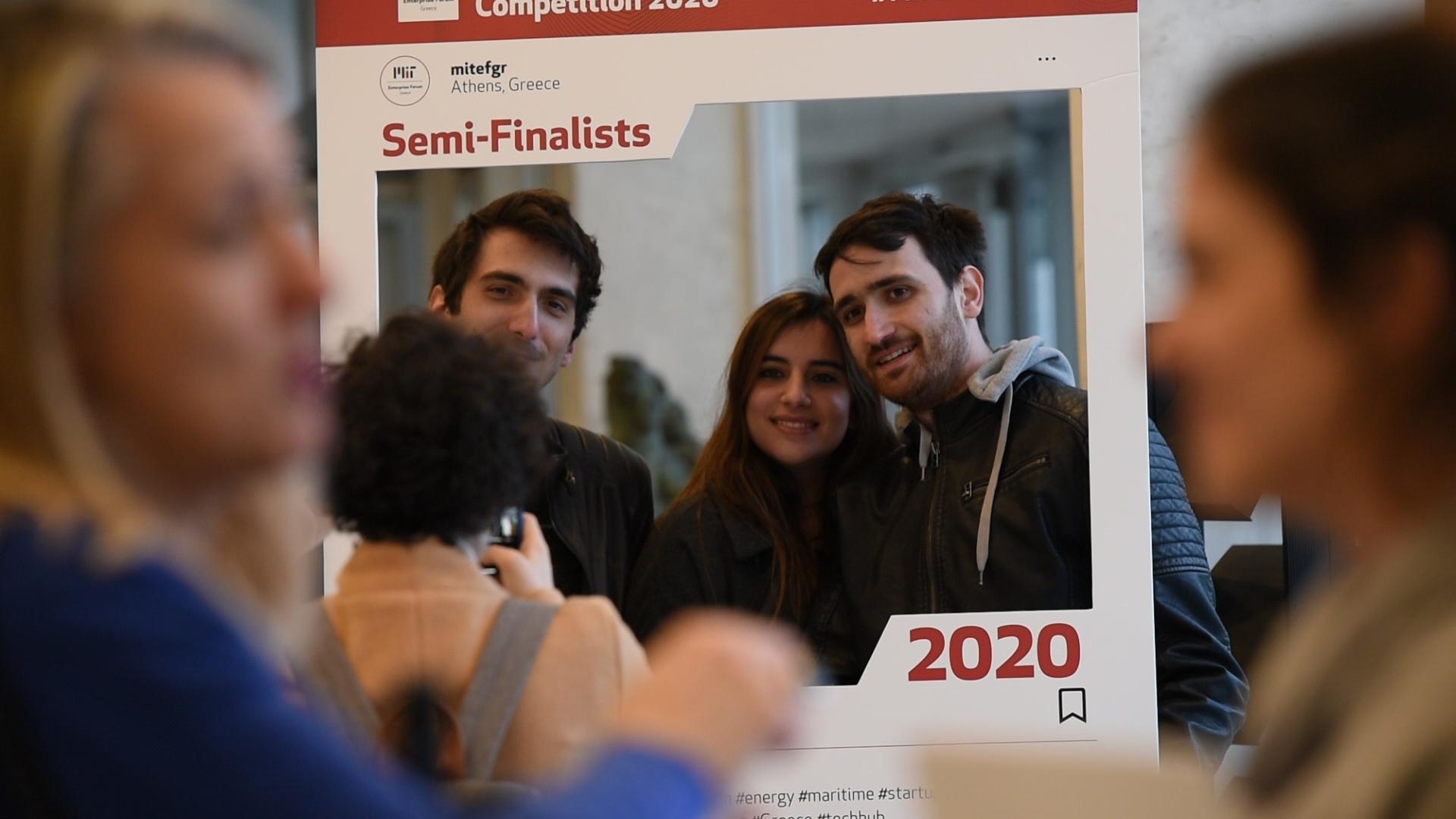 Welcome Event 2020 Semifinalists MITEF Greece, EIE
Startups and team members from different industries, from various backgrounds and with very interesting products and services have joined us in our 6th Accelerator program, taking place in National Hellenic Research Foundation.
Entrepreneurs and team leaders had the opportunity to present their teams, their startup and their innovative mindset as well as products and services designed, through their initial elevator pitch. Amazing products and services that will change our lives from the Energy sector, Transportation, Biotechnology, the Internet and many more have casted an excitement to the audience and created a thrill, as we are all keen to see these products evolve within the upcoming weeks.
During the forthcoming weeks an intensive but very productive period with workshops will start for all these teams and their team members, that will change their lives and their entrepreneurship mindset. Workshops' content is based on the methodology of Dr. Bill Aulet, Managing Director of the Martin Trust Center for MIT Entrepreneurship at MIT and Professor of the Practice at the MIT Sloan School of Management and author of Disciplined Entrepreneurship: 24 Steps to a Successful Startup.
This set of skills, like Presentation, Negotiations, Leadership and many more will provide them the tools and expertise to develop a strategic and concrete Business plan, attract investors, create synergies and networks and finally create financial growth for their company and Business.
We would like to thank our sponsors efood and Pizza Fan, for offering their delicious pizzas in our Welcome Semifinalists Event, as well as our sponsor, 3E, for offering their soft drinks and snacks. In order to view our Semifinalists please click here.