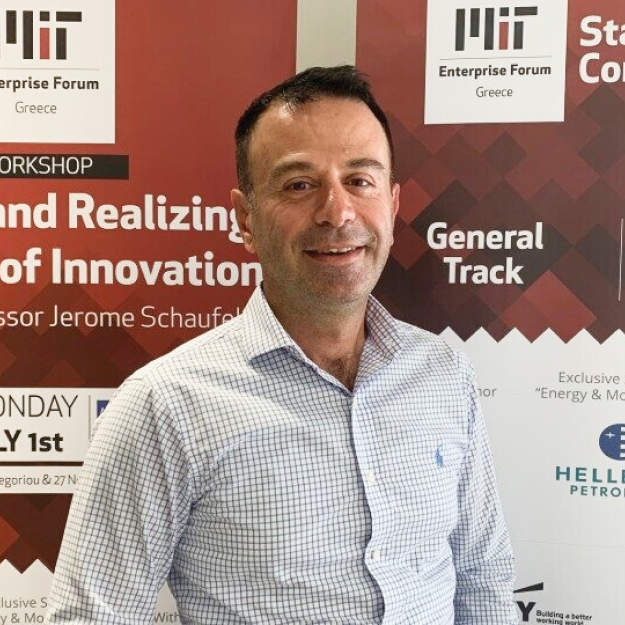 Interview of Vice Chairman in Greek News Agenda
MITEF Greece, the local chapter of the MIT global network supports technology-driven entrepreneurship in Greece
Being the local chapter of a renowned global organization with a significant experience in technology-driven entrepreneurship, Massachusetts Institute of Technology Enterprise Forum (MITEF) Greece is actively engaged, since 2013, in informing, connecting, coaching and accelerating technology entrepreneurs, enabling them to rapidly transfer their ideas into world-changing companies. Recognizing the huge potential of the country in this sector, MITEF Greece, a non-profit and self-funded organization, is taking full advantage of the MIT's Alumni and network organizing workshops, community and pitching events, international conferences and competitions aiming to become a real gamechanger for the Greek technology ecosystem. To this end, the team behind MITEF Greece is working with enthusiasm and commitment in close cooperation with the MIT Alumni but also with foreign end Greek experts, research centers, companies and organizations.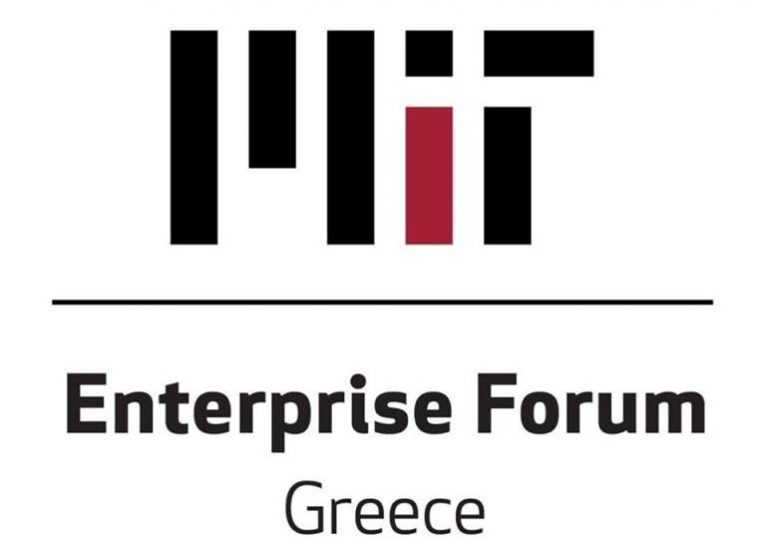 With the aid of the Hellenic Innovation Network (HIN), an outgrowth of MITEF Greece that started almost five years ago, the Organization provides Greek and Cypriot startups with a bridge to the U.S. through pitching and networking opportunities. Based in Boston and with the support of the Greek Consulate, HIN aims to facilitate cross-border collaboration as well as access to potential investors, partners, customers, mentors, advisors and board members. This year's seminars and workshops had to go online because of the pandemic and many webcasts were organized on fields such as covid-19 research, cyber-security challenges, Blockchain, mobility etc.
MITEF Greece is also organizing an annual Startup Competition, an accelerating program through which local technology entrepreneurs compete for prizes and global recognition to advance their business goals. This flagship program of MITEF Greece running already its 6th cycle, accepted many participations for the Energy and Maritime specialty tracks in addition to the General track that usually attracts a diverse array of technology driven innovation ventures. This week, on July 15 & 16, the third and final round of the Competition will take place in Athens comprising the final judging of the 15 finalists and the Awards Ceremony which this year will go live.
Greek News Agenda* had the opportunity to speak with the Vice Chairman of the MITEF Greece Vassilis Papakonstantinou about the goals and the activities of the organization as well as about the Greek startup ecosystem and its potential particularly when it comes to the technology transfer from research labs to world-class technology companies.
MITEF Greece puts a great emphasis on the connection between the academic research community and business or, as it is usually described, on the "technology transfer from lab to market". How are you trying to achieve this "osmosis" in MITEF Greece and why is this important in your opinion?
MITEF is the global ambassador of MIT's great tradition in technology transfer driven entrepreneurship. MIT Alumni around the world have created companies with $2 trillion annual revenues. If they were put together they would represent the 10th largest economy in the world. MITEF was started 40 years ago by the MIT Alumni association to facilitate technology transfer, so, as you can imagine, it is implicitly the organization's "raison d'être".
Technology transfer represents the cornerstone of the organization's vision "to build a better world by accelerating the creation and growth of world-class technology companies". Basic research is very important, but it is not conducted in the void. Research labs exist within our society and usually, they get funded, directly or indirectly, by society. We believe that research should provide direct benefits back to society as soon as possible and, although there are other ways, we believe that technology entrepreneurship is among the most fulfilling alternatives for the researchers themselves. Therefore, we are laser-focused on encouraging and supporting deep-tech driven entrepreneurship based on technology transfer from lab to market.
We brought the MITEF network to Greece back in 2013, exactly because we believe that the technology transfer driven entrepreneurship has a huge potential in our country. You can picture the situation like this. You can think of the research community in our country as the root system of the tree and the technology-driven entrepreneurship community as its branches. The root system has grown strong over the years, fueled by national and European funding. Yet, the branches are weak, and only recently started to show some growth. If we could accelerate this growth, then we can create a new powerful and sustainable engine for our economy that can measure up to the traditional ones, like shipping and tourism.
Thanks to the MIT brand and long-standing credentials of the global MIT community, MITEF Greece can provide the local research community with the necessary support. The community understands our value and commitment and as a result, it is much easier for us to "ignite the osmosis" between the Greek research labs and the global market. To achieve this osmosis and produce results, we have designed a series of high quality, carefully curated programs. First, we organize workshops for the local research community to understand the challenges and opportunities of technology transfer. Second, we organize community events and high-end international conferences on market verticals, to enable the local community to better comprehend the challenges and opportunities in the global market, to be inspired and activated. Third, we organize an annual acceleration program, the MITEF Greece Startup Competition. This is our flagship program that already runs its 6th cycle and supports 25 technology ventures every year, many of whom have managed to raise more than €30 million in venture funding. Finally, we are currently designing a new program, tentatively named "Tech Insiders Club", which will focus on the investors and business executives side, providing them with insights to understand the various aspects of technology and eventually helping them to make more educated decisions related to technology investments.
We believe that this holistic approach to supporting technology-driven entrepreneurship, which includes a very strong brand name, high-end content, and global networking opportunities, can be a gamechanger for the Greek technology ecosystem.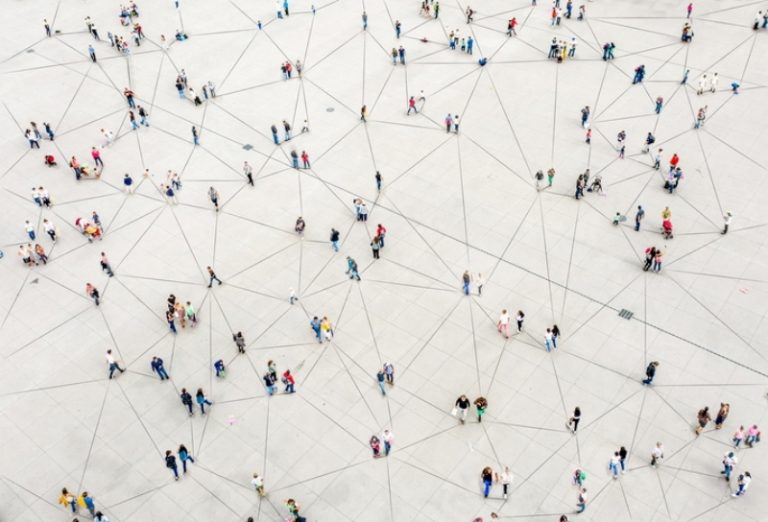 A significant number of organizations and activities such as clusters, incubators, accelerators, competitions, hackathons etc. already exist in Greece supporting the startup ecosystem in the country. What differentiates MITEF Greece from these initiatives and what are their common characteristics?
Over the past 10 years, the country's startup ecosystem has gone through various phases; from being a cult for a few to being overhyped, to almost losing steam, before entering its current state which can be characterized as of growing maturity. Today there are numerous players active with different goals and agendas, spanning different age groups, venture stages, and market verticals.
In this evolving environment, MITEF Greece has maintained its focus on (1) supporting technology-driven ventures, especially those coming out of research labs, and (2) growing the ecosystem's international footprint by leveraging our own global network. These two points, together with the MIT brand, have helped MITEF Greece to attract specific, technology-minded followership, that includes researchers, entrepreneurs, innovators, investors, and business executives. Many of the 150 ventures that have entered our acceleration program over the past 6 years, consider their participation a life-changing experience. Entering the finals or winning our competition became a seal of high quality that made their next steps much easier.
Despite the different approaches, all organizations have one thing in common; value entrepreneurship as a process of creating wealth for the country's economy. In this respect, there's a lot of cooperation between all the key players and thus our effort at MITEF Greece, to boost the ecosystem's international footprint through our unique global network, becomes even more important vis-à-vis this common goal.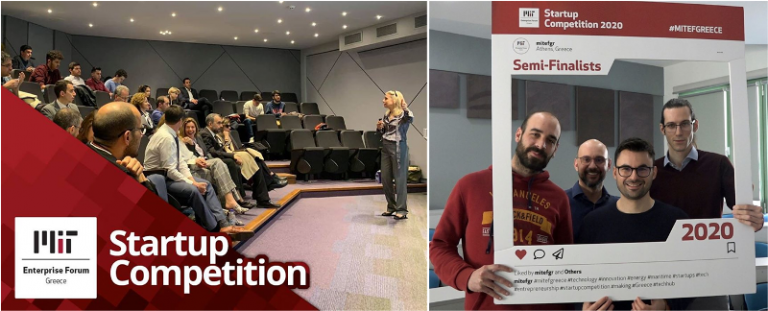 In what areas do the Greek startups that cooperate with MITEF Greece mainly focus on and what kind of support are they usually requesting?
As mentioned, MITEF Greece focuses on technology-driven ventures; the deeper the technology the better. It is part of the organization's DNA.
In particular, for the MITEF Greece Startup Competition, we are looking for ventures that are beyond the idea stage, have an early prototype of a product or service for a specific market, and certainly have a team. We decided to add these additional requirements, the need for early prototype, and the team, for specific reasons. At the idea stage, there are numerous other organizations in Greece that are doing a great job. In addition, a venture that is at the idea stage would not be able to take advantage of the next opportunities that relate to exposure to our global network. This network is looking for investment opportunities and the more mature the companies are when they graduate from our acceleration program, the better. Entrepreneurship is a very demanding endeavor and going through it alone makes it even more difficult. Furthermore, a team can have complementary skill sets, and especially at early stages, when funding is limited, can add value. Plus, there's another important aspect to having a team: for most early-stage entrepreneurs, getting a co-founder is a pivotal moment because that's essentially their first deal which empowers and increases their success rate.
Technology-driven ventures aspire to join the MITEF Greece programs, especially the Startup Competition, for 3 reasons: (1) to acquire hands-on know-how on improving their value proposition and growing their venture, (2) to gain affiliation with the brand, and (3) to access the global network of MITEF which opens the doors to funding and international partnerships.
MITEF Greece is closely cooperating with the Greek Consulate in Boston as regards the Hellenic Innovation Network for connecting Greek startups with the US. Is your organization cooperating with other public or private entities in Greece that are active in promoting, supporting or funding startups?
The Hellenic Innovation Network (HIN) is an outgrowth of MIT Enterprise Forum Greece. It was created to provide startups from Greece and Cyprus with a bridge to the U.S. through pitching and networking opportunities. Unofficially, the effort started in April 2015 with a goal to build bridges between the Greek startup ecosystem and the Boston based technology and investment community. Over the course of the years, it grew and eventually became an independent US-based charity (501c3 organization) in late 2018, under the leadership of Marina Hatsopoulos. The Consulate General of Greece in Boston played a very important role in the process and in particular Stratos Efthymiou, with whom we are working closely, has been very supportive over the past three years.
Being an outgrowth, HIN maintains very close ties with MITEF Greece and is keen on expanding its cooperation with other like-minded organizations both in the US and in Greece. There were some pilot projects in the works that were put on hold due to the pandemic but we are in the process of redesigning them to fit the new online paradigm.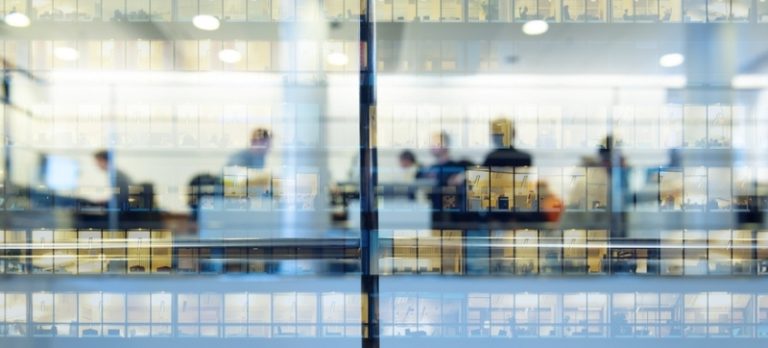 What is your opinion about the startup scene in Greece? Do you think Greek startups have the potential to make the country a competitive startup hub in regional or international level contributing to the economic growth of Greece?
The startup ecosystem in Greece has grown significantly over the past few years. When we started the first acceleration program back in late 2014, we were not sure if we were going to have startups that we would be willing to showcase in our global network. Year after year, the group of semifinalists was getting better and better, with the number of technology transfer driven ventures steadily increasing and improving.
We are very optimistic about the potential, especially for technology transfer driven ventures coming out of Greek research labs. We have seen very interesting work and we are excited to see that work heading towards the global market in the form of new products and services. But that potential does not automatically translate into real ventures. There are a lot of things that are needed in order to facilitate and accelerate the process of turning potential into reality.
We need a legal framework that will tackle various issues from enabling researchers to be co-founders, to managing IP rights and dissolving failing efforts. We need to accelerate the change of mentality towards entrepreneurship. Recent success stories, especially those relating to deep tech ventures such as Innoetics, Think Silicon, and others, are encouraging members of the community to break stereotypes, but still, we need to grow our pipeline. We need the local investors and businesses to invest more both financially and in the form of business partnerships that will provide the startups with their early deals. We need more global technology companies establishing a presence in Greece, following the recent examples of Pfizer and Cisco. These companies are providing invaluable, hands-on training to local university graduates, helping them grow their business skills and understanding of the global market. But, most importantly, these companies can provide the local community with insights about global problems they can solve by applying their technology, and their know-how, and hone their entrepreneurial skills.
The recent pandemic, despite the hardships, and thanks to the successful management by the Greek State, created additional opportunities for the Greek ecosystem. Greece can become an appealing destination for people able to work from anywhere and not be confined by a physical office, the so-called "digital nomads". By doing so, the country can create additional revenues to temporarily offset the lost tourism income but, most importantly, it can leverage the global experience and network of these highly skilled and connected people to cross-pollinate the local technology ecosystem and accelerate its growth.
During our launch event in 2013, we stated that we aimed to turn Greece into a global tech hub by 2021. We may have stretched our ambitions at that time but we certainly feel that today we are much closer to that goal than we ever hoped to be. We are really excited about the potential of the community and we will continue serving it with more and better-designed programs until the goal of turning Greece into a global tech hub is achieved.

* Interview by Ioulia Elmatzoglou